Oncology Yoga Training
Programs for Professionals
Webinar for Professionals
Introduction to Oncology Yoga
Join Tari Prinster and the yoga4cancer Team to learn about upcoming professional Oncology Yoga programs. Learn more about Oncology Yoga in general and why specific training is required to provide safe and effective support to cancer patients and survivors.
75 Hour Certificate Program
Starting January 2024

Advanced Oncology Yoga certification for yoga professionals. The 75 hour program is conducted over 6 months and is fully online. Offered Annually.
5 Hour Oncology Course
Available Now

In partnership with Give Back Yoga University, we are offering a 5 hour online workshop to teach the foundation of Oncology Yoga. Available now.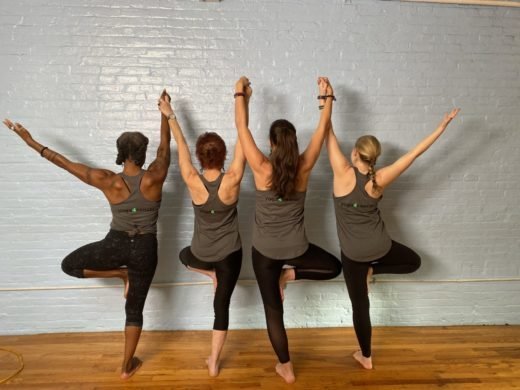 CERTIFICATE PROGRAM EXPLAINED
Oncology Yoga Professionals are required.
Yoga seems an obvious path for cancer patients and survivors coping with difficult treatments and their ongoing side effects. In fact, oncologists and cancer organizations are recommending yoga and exercise as part of cancer recovery and management.
FOUNDED ON RESEARCH
Yoga is as scientific as it is spiritual.
Yoga Interventions for Cancer Patients and Survivors is a robust review of existing research on the benefits of yoga for cancer patients and survivors and how yoga manages short- and long-term side effects faced by most cancer survivors. It was developed by a team of medical writers, oncologist, researchers and yoga4cancer team. And it is also an initial guide to healthcare professionals on how to include a yoga intervention in their institution. Our hope is that the document is circulated and put in the hands of every doctor, nurse, hospital administrator, caregiver, yoga professional and cancer survivor. Hope is not a plan; yoga can be.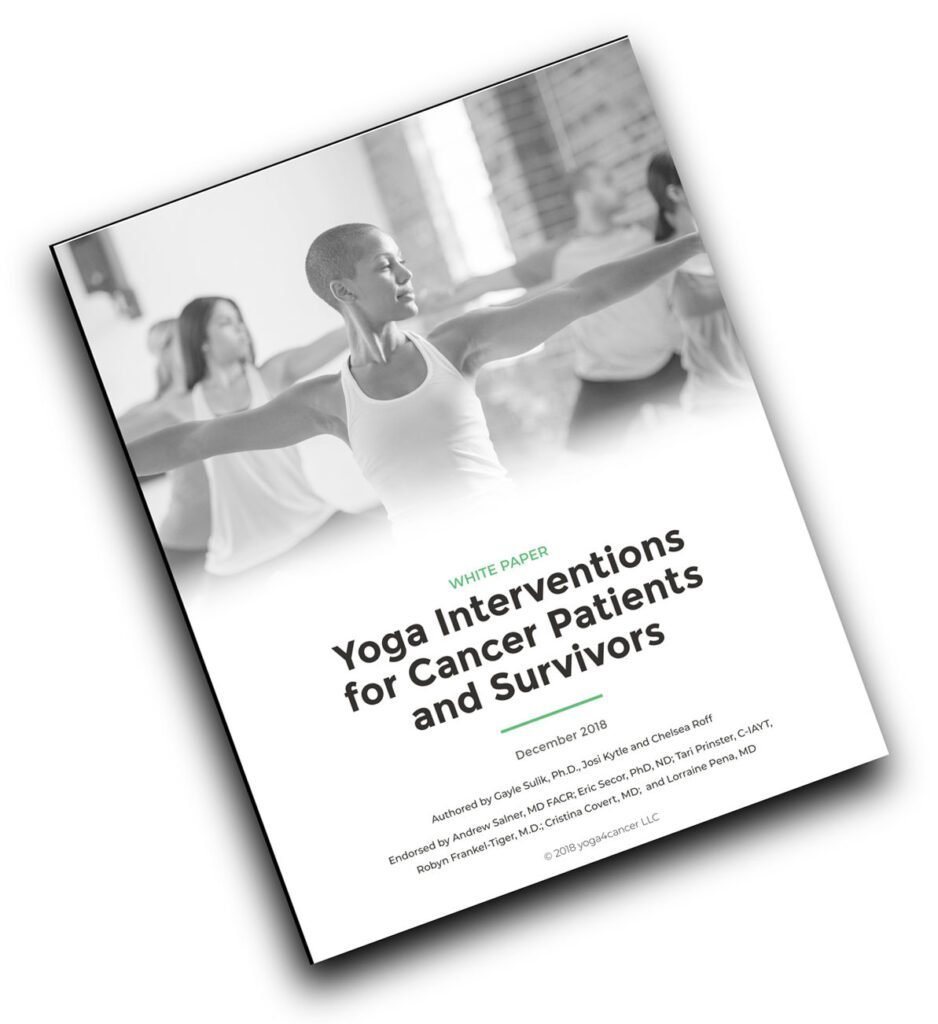 yoga4cancer Teacher Directory