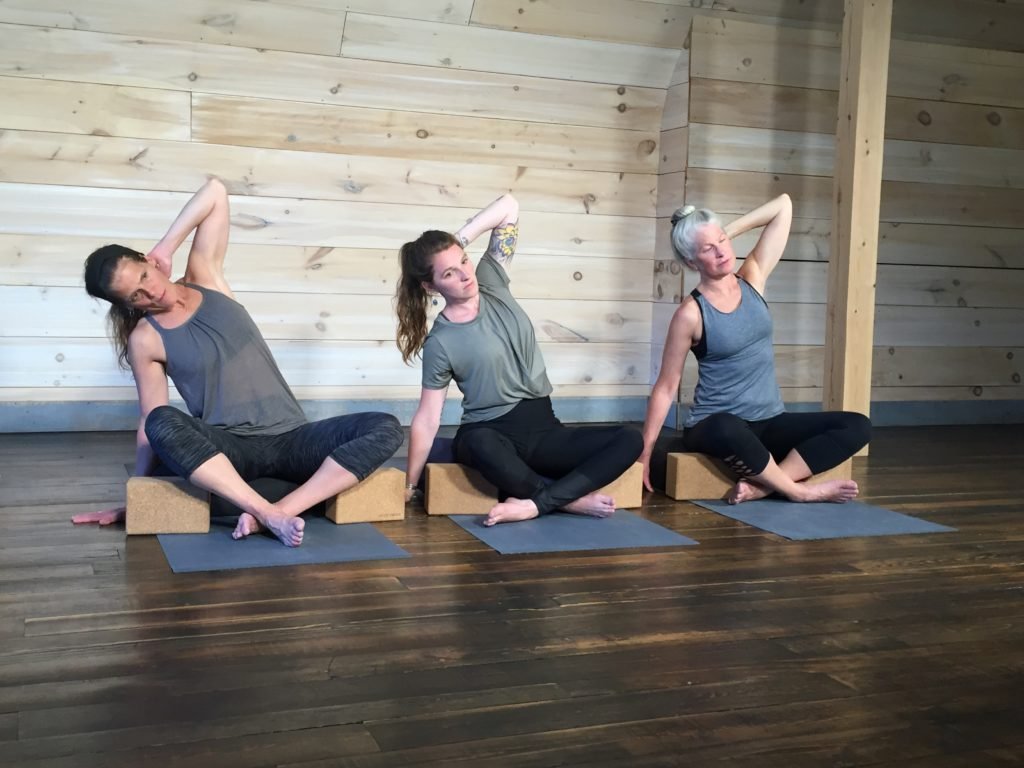 Oncology Yoga:
A 5 HOUR COURSE
Register Now and Save $50!
with Give Back Yoga University
COURSE DESCRIPTION:
Cancer will affect 40% of the world's population. If you are teaching yoga anywhere in the world today, chances are you have cancer patients and survivors in your classes. Yoga has been shown to safely and effectively reduce side effects of cancer and its treatments, and support long-term survivorship. But most yoga professionals lack the knowledge and understanding to know how and why it can help.
Oncology Yoga is an evidence informed yoga method developed to address the specific physical and emotional needs left by the cancer and cancer treatments. It has been shown to mitigate short and long term side effects of cancer and its treatments; including bone loss, lymphedema, scar tissue, constipation, neuropathy, fatigue, anxiety and many more.
In this 5 hour course, you will learn about the fundamentals of this life-changing yoga intervention and how these principles can inform your classes and work with students. Discover how yoga can help cancer patients and survivors alleviate side effects, cope with cancer-related trauma, and increase their overall quality of life. Come away with the clarity, empathy, and confidence to provide safe and effective support to the cancer patients and survivors you serve.
You will learn:
The impact of cancer treatments and their side effects on a cancer survivor well-being and long-term survival
How to identify ways that yoga – specifically Oncology Yoga – can be used to manage side effects and improve quality of life
Why Oncology Yoga is recommended and how to achieve this higher standard of care
How to be aware of appropriate and inappropriate yoga practices, asanas and language for cancer patients and survivors
We are proud to offer this course as part of the Give Back Yoga Diploma, a new designation for yoga teachers and therapists with the skills and knowledge to make an impact, established by the world's leading yoga nonprofit organization. Check out the entire course catalog and learn more about the diploma here.
Tuition $149 for the 5 hour course.
As a special offer as a member of the yoga4cancer Community, you can save $50 off the workshop.
Use the code at registration: Y4C-GIFT
Sample Video from the 5 Hour Oncology Yoga Course
'What is the immune and how does it work?' This is just one of the many lecture videos included in the 5 hour course. Also there are many practice sessions so you can put the theory of Oncology Yoga into practice for yourself.
Interested in getting certified in Oncology Yoga?
Our 75 hour certificate program is the renown program for any yoga professional wanting to be certified in Oncology Yoga and have the full set of skills and knowledge to support cancer survivors.
The 5 Hour Short Course will ignite your interest and foundation. However, you can not get the level of detail in a 75 hour – a 6 month program – into a 5 hour course. It will indeed be helpful for those already trained looking for a refresher, those considering becoming certified or just the curious.
Graduates of the short course will be provided a discount to participate in the 75 hour Certificate program to recognize their commitment and financial investment. The 5 hour course is a perfect warm up to the 75 hour program that is starting in January 2024.
2023 Give Back Yoga University Courses: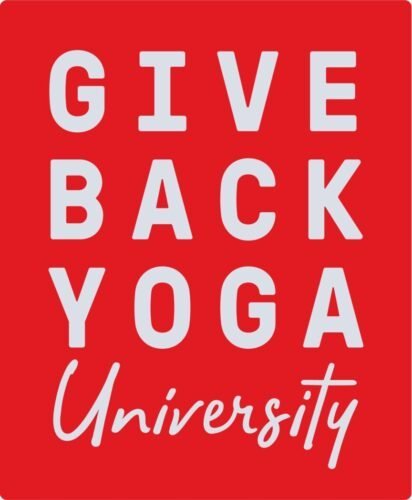 Conversations at the Intersection
Prison Yoga Project
Eat Breathe Thrive
Yoga of 12-Step Recovery
Yoga4Cancer
Enrollment for all Give Back Yoga University courses now available.