Four Simple Reasons:
Click each panel '+' for more information.
40% of the worlds population will receive a cancer diagnosis. But most will survive.
The population of cancer survivors globally is large and growing every year.
Most cancer treatments, while effectively controlling the cancer, come with short-term and long-term side effects that require management. Examples include decreased bone density, a weakened immune system, anxiety, cancer related fatigue, lymphedema, constipation, range of motion loss and many more.
These side effects have a direct impact on:
Daily functioning
Treatment protocol adherence
Treatment outcomes
Risk of other co-morbidities or conditions
Risk of cancer recurrence and mortality
Oncology protocols now include management of these side effects to improve outcomes and support long term health. It is important that cancer survivors understand their role in side effect management and have access to support. Research has shown that individuals who play an active role in their recovery and health have improved outcomes.
The need to manage side effects and improve long term health has been encouraged by leadership organizations issuing cancer survivorship guidelines.
Oncologists and cancer organizations recommend exercise as part of a cancer survivor's recovery and management plan. Both the American Cancer Society and the U.S. Department of Health and Human Services (HHS) recommends a minimum of 150 minutes of exercise per week to speed recovery or defend against cancer occurrence and reoccurrence.
These guidelines encourage yoga. Moreover, the DHHS specifically highlights the need for an active yoga practice, such as Vinyasa yoga styles.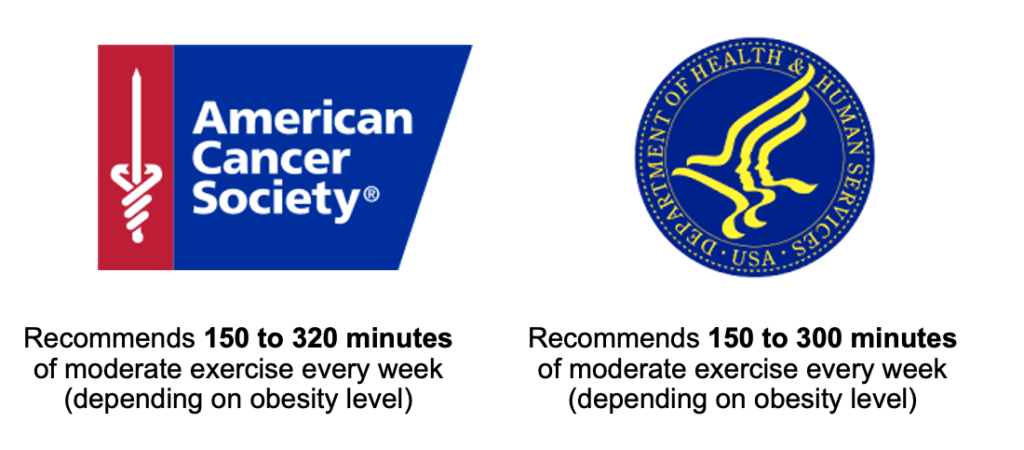 Despite these recommendations, nearly 70% of cancer survivors are not achieving this recommendation. This impacts their daily functioning, recovery rate, protocol adherence and, ultimately, it can impact their mortality.
Our mission is to help all those touched by cancer to achieve the recommended 150 minutes of yoga every week, 52 weeks a year.
The body of evidence on the therapeutic effects of yoga for cancer patients and survivors is robust and expanding.
Research suggests yoga can:
increase strength and flexibility;
improve balance and mobility;
lower blood sugar and cholesterol levels;
support healthy body weight;
improve psychological well-being;
lessen fatigue;
improve sleep;
reduce anxiety and stress;
improve quality of life;
and enhance the immune system.
To read more about the efficacy of yoga for cancer patients and survivors, please review the studies and reports provided in our Research section.